Caregiver and In-Home Care in Wheatfield, NY
Coping with the fact that your senior loved one can no longer manage day-to-day tasks on their own is difficult. Add to that, the stress of choosing the right type of care, and the best provider of that care. It can become quite overwhelming. At CareGiver's Choice in Wheatfield, NY, we understand the struggle and are here to help. We offer a broad assortment of services, ranging from basic care to specialized assistance with those suffering from Alzheimer's and dementia. We provide the senior care services you need, so your loved one can enjoy their own home and you have peace of mind.
Benefits of In-Home Care Services
Most seniors want to remain in their own homes for as long as possible. This is where some of their most cherished memories have occurred and it is where their family and friends come to visit. With a caregiver, the services come to you. You can enjoy many of the same benefits without having to move your entire life into an apartment.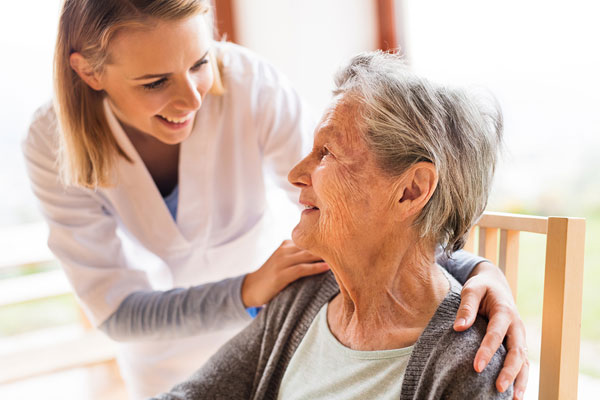 Planning Your In-Home Service Plan and Choosing Your Caregiver
When you trust CareGiver's Choice, you get peace of mind from knowing that your loved one is in capable hands. We sit down with the family to develop an personalized plan of the care services needed, then we'll select the right caregiver to take care of those needs. We perform background checks before hiring them, looking into criminal records and DMV history, for starters. We hire only those with compassion and experience. Each is also bonded, insured, and properly trained to handle the job.
Non-Medical In-Home Care Services
Assistance with Bill Paying, Correspondence, etc.
Schedule Appointments with Doctors, Hair Salon, Senior Center, etc.
Medication Reminders
Meal Planning & Preparation
Companionship
Entertain with Games, Crafts, etc.
Provide Local Transportation & Run Errands
Light Housekeeping
Alzheimer's & Dementia Care
Temporary or Long-Term Care
Weekends & Holidays
Live-In Care
For more information about our services in Wheatfield, NY, contact us at CareGiver's Choice today!