Alzheimer's & Dementia Caregiver Services in Buffalo, NY
Dementia is a progressive condition which affects the cognitive functions of a person's brain. These deficits can make the smallest and even most common of daily tasks difficult to manage. Alzheimer's disease is the most common form of dementia. It is proven to severely affect an individual's memory and sense of logic. It can also be attributed to drastic changes in mood and behavior. The disease affects nearly 6 million men and women in North America today. More than half of all dementia cases are "diagnosed" as Alzheimer's disease. Currently, there is no cure, but thanks to ongoing research, there are treatments that may significantly help delay its progression.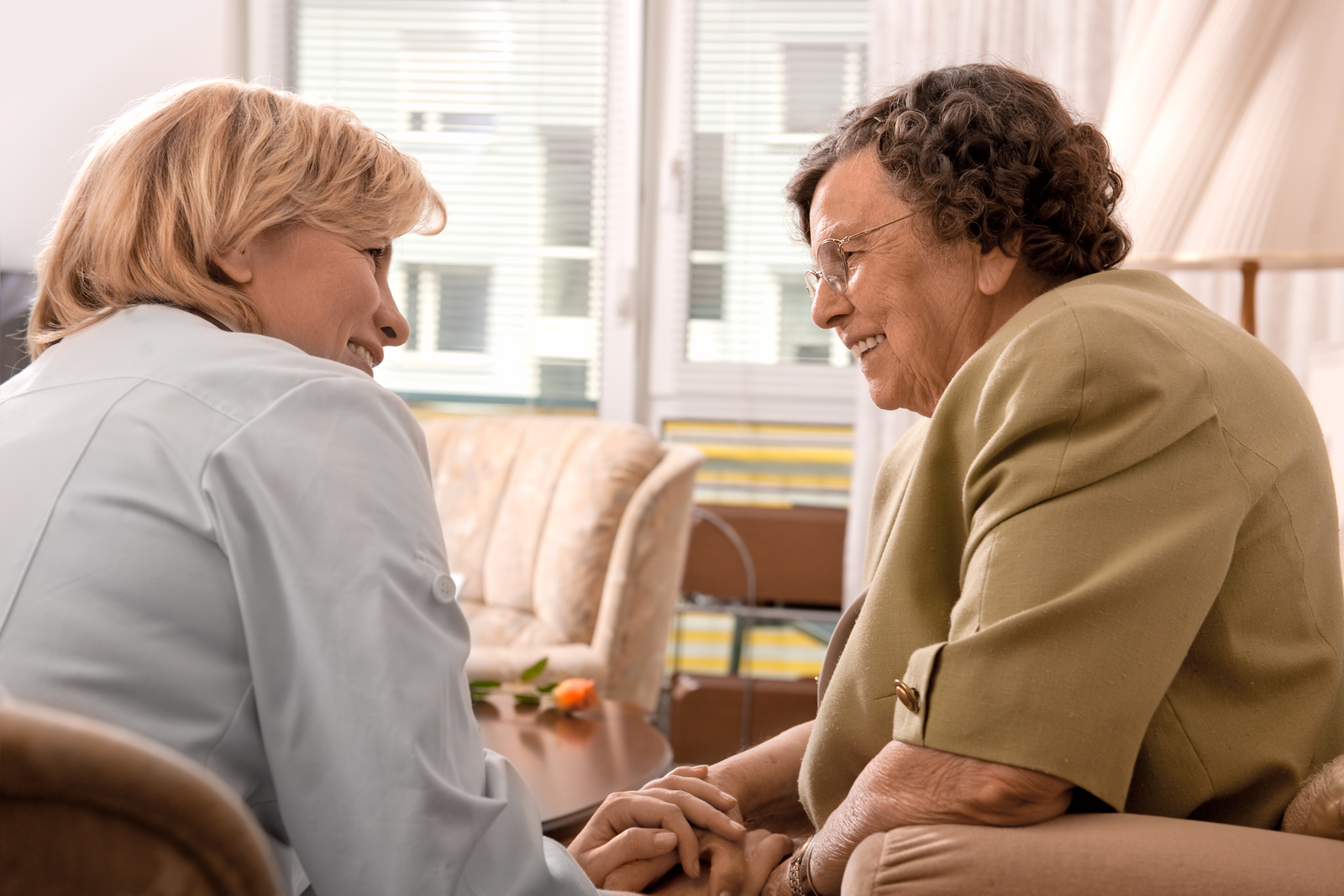 Memory Care Services
Caring for a person living at home with Alzheimer's disease or another form of dementia can be challenging. Depending on the stage, it can become quite overwhelming at times and unlike other seniors in need of general care or supervision, those suffering from dementia require specialized assistance tailored to their specific diagnosis.
Those who take care of their loved ones will certainly do the best they can, but may not be able to provide the level of dementia care that is needed. They often have families of their own, careers, and other responsibilities to which much of their time is devoted to. Unfortunately, working adults aren't able to commit as much time as they'd like to assist their loved one. That's where CareGiver's Choice comes in.

Dementia Caregivers
All of our caregivers are trained and fully certified in basic dementia care, many having certification in advanced dementia care protocols as well. Through this training, and their vast experience with clients, our staff has the skills, knowledge and materials to successfully assist your loved ones with daily tasks in their own homes.
Our dementia care program offers assistance to our clients with most day-to-day tasks, including, but not limited to:
Companionship
Meal planning and preparation
Light housekeeping
Activities (Walks, games, puzzles, crafts, etc.)
Transportation (Doctor Appointments, shopping, etc.)
Bathing/Dressing

Specially Trained In-Home Alzheimer's Care
Our CareGivers complete a course on Alzheimer's caregiving, certified by the Alzheimer's Association. This course provides the skills and knowledge to care for the early, middle and late stages of the disease. Every aspect of Alzheimer's care is utilized from effective communication strategies to healthy brain and body exercises to tips for family members.
To deliver great memory care services, developing a strong relationship between the caregiver and the patient is crucial. We'll take the time to get to know them, so that they can stay involved with meaningful activities, hobbies, interests and conversation. We want to be recognized as more of a companion, than a "caregiver". The importance of understanding that each person and each situation is different is paramount; that's what separates CareGiver's Choice from the rest. We are happy to provide the appropriate care specific to your loved ones needs, treating them as if they were our own family.

Dementia Care Assistance for Peace of Mind
Our goal is to assist seniors so that they may be able to stay safely in their own home. Our dementia and Alzheimer's caregivers are experiened, compassionate and friendly. They are matched to our clients, based upon their experience and specialties to best meet the specific needs of your loved one. We hope to have the opportunity to assist your family.
For more information about CareGiver's Choice and our services, please call us at 716-463-7671. You may also choose to fill out our contact us form, or, create a custom care plan. Just use the buttons below.