Providing In-Home Caregiver Services for Buffalo, NY
Selecting the right in-home care agency for your loved one can often be a daunting and overwhelming task. They deserve the absolute best, but it can be hard for one agency to meet all of the criteria you seek.
They must offer the services that you desire
They need to be reputable and experienced
The caregivers must be patient, compassionate and friendly
They need to be affordable
Consider your search over! The CareGiver's Choice is exactly this, and more! The CareGiver's Choice is one of the leading non-medical home care agencies in Buffalo, serving all of Western New York. You can feel confident in choosing us to provide your loved one with the absolute best care, the care that they deserve.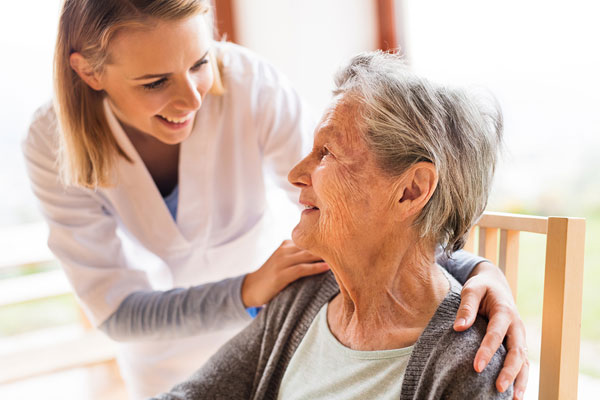 Is It Time For a Caregiver Service?
There are no set guidelines as to when a caregiver is needed; each circumstance is different. The choice is ultimately yours, but there are several key indicators which should be used to evaluate whether or not in-home care is needed.
Forgetfulness and/or confusion
Lack of stability
Difficulting with basic household chores
An illness or injury
Loneliness
No one wants to have to resort to in-home care, but generally it is the best possible solution. Assistance and companionship from our caregivers allow your loved one to continue to live independently in the comfort of their own home.

What We Offer You or Your Loved One
We specialize in Alzheimer's & Dementia Care, but our dependable and affordable in-home caregiver services are available for ANY need. A caregiver is a perfect fit for any person who needs a little extra help managing day-to-day living at home. However, our services are not limited to residential homes. We also visit assisted living facilities and nursing homes. Our goal is to match you with a caregiver who is trained and highly experienced with the specific needs of your loved one.
Each of our CareGiver's are thoroughly screened, recruited, and trained appropriately to take care of your special in-home care situation. The CareGiver's Choice is about meeting people's needs and wants, regardless of when or where services are needed. We are fully insured and bonded for you and your loved one's protection.

In-Home Caregiver Service You Can Trust!
For more information, please call us or choose to build a custom care plan today!
---